Jack Graves - Director of Digital Legal Education, Director of the FlexTime J.D. Program and Professor of Law
Jack Graves
Director of Digital Legal Education, Director of the FlexTime J.D. Program and Professor of Law
B.A., University of Colorado
J.D., University of Colorado
Contact Info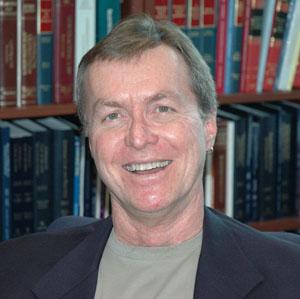 Biography
Business and Law Practice Background
Before attending law school, Professor Graves spent 15 years in business management, last serving as the President of Lowe Alpine Systems, an international manufacturer and distributor of active outdoor sports equipment and apparel. He then earned his law degree from the University of Colorado in 1994, Order of the Coif. During law school, he served as an Articles Editor for the Law Review and as a Teaching Fellow in Contracts. Following law school, Professor Graves clerked for the Honorable David M. Ebel on the United States Court of Appeals for the Tenth Circuit. After his clerkship, Professor Graves joined and ultimately became a member of the firm of Chrisman, Bynum & Johnson, P.C. (later becoming the Boulder, Colorado office of what is now Faegre Baker Daniels LLP). He spent over 6 years practicing civil litigation, trials, and appeals, with an emphasis on commercial and corporate litigation. He practiced before Colorado state and federal courts, as well as the Delaware Court of Chancery and Supreme Court.
Legal Education Experience
Professor Graves began his full-time teaching career in 2001 as a Visitor at the University of Colorado School of Law, where he was selected by the student body as "Outstanding Visiting Professor" in recognition of "Excellence in Teaching." Professor Graves then spent three years on the faculty at Stetson University College of Law, where he taught Contracts, as well as a variety of courses in domestic and international commercial law and dispute resolution. He spent the 2005-06 academic year as Visitor at the University of Syracuse and Franklin Pierce Law Center (now University of New Hampshire) before joining the Touro Law Center faculty in 2006. At Touro, Professor Graves has taught a variety of courses in commercial law, business law, and associated dispute resolution, including Contracts, Sales, Arbitration, International Sales Law & Arbitration, Business Organizations, and Basic Business (for prospective lawyers). He has also taught an introductory course on the UCC, as comparative law, to a class of Australian law students at the Victoria University, Melbourne, School of Law.
Director of Digital Legal Education
Today, Professor Graves leads the Law Center's innovative moves into Digital Legal Education. These development initiatives include two distinct elements: (1) new courses in digital lawyering (also sometimes called eLawyering); and (2) expanded digital delivery (online distance learning) of these and a variety of other traditional law school courses. He was also instrumental in the development of the Law Center's new Portal to Law School introductory program for individuals who may be considering law school (he developed and teaches the Contracts module in that program). Professor Graves regularly teaches a number of online JD courses and serves as the Law Center's primary expert in technology-leveraged legal service delivery.
International Commercial Law and Arbitration
In addition to his work in digital legal education, Professor Graves also continues his work in international commercial law and arbitration, where he has established a national and global reputation. In collaboration with a group of colleagues from the University of Pittsburgh and the University of Zagreb, Professor Graves founded and continues to serve as a Director of the Institute of International Commercial Law & Dispute Resolution. Each summer, the Institute holds a program in Zagreb and Zadar, Croatia, hosting over 30 students from around the globe and fully accredited by both the American Bar Association and the European Credit Transfer System. Professor Graves developed the overall program curriculum and teaches a part of it each summer. He also continues to collaborate with students and faculty from the U.S. and abroad in relation to the Willem C. Vis International Commercial Arbitration Moot, an international moot involving law student teams from over 250 law schools and over 60 countries. Professor Graves coached a number of teams in the Moot over the years, included those from Stetson (1st place in team orals – 2005) and Touro (2nd place in team orals – 2008). While he no longer serves as an active coach in the Moot, his involvement continues today. In 2013, he held an online "Boot Camp" for over 100 students participating in the Moot, and, in 2014, he taught his International Sales Law & Arbitration JD course online to students from multiple law schools sharing the same "virtual" classroom. He also continues to write about international commercial law and arbitration, and he is frequently called upon as a conference speaker.
Teaching
Professor Jack Graves teaches traditional law school courses in Contracts, Sales, Arbitration, Business Organizations, and International Sales Law & Arbitration. He also teachings modern "digital lawyering" courses in "21st Century Law Practice by Design" and "Expert Legal Systems." Finally, he teaches a new course intended to teach basic business principles to law students: "Basic Business Principles—Understanding Your Client's Enterprise." In all of these courses, he brings to his role as a teacher a unique blend of international business and legal practice experience, along with his academic perspective.
Writing
Professor Graves's writing generally focuses on commercial law and arbitration, and he has also written on legal education (much of this writing can be accessed under "Publications" below). He has also published two recent books—"Learning Contracts" (West 2014), an innovative new text for teaching first-year Contracts (part of the new "Learning" series by West), and the "ABCs of the CISG" (ABA 2013), a basic primer on the CISG directed at general business lawyers.
Download CV/Resume
Courses
Contracts I and II
Sales
International Sales Law & Arbitration
Arbitration
Business Organizations I
Basic Business—Understanding Your Client's Enterprise
21st Century Law Practice by Design
Expert Legal Systems

Publications