Two Clinics, One Trial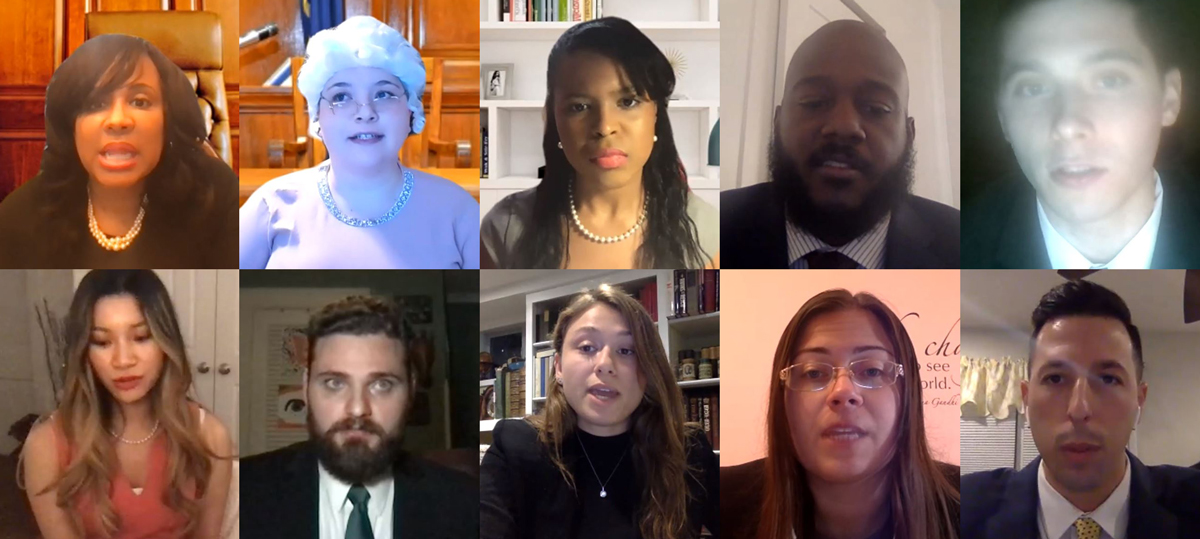 Two Clinics, One Trial
A virtual mock criminal trial was hosted between the Senior Citizen and Youth Justice Clinics to build litigation skills as well as teach students to navigate a virtual trial.
Touro Law students in both the Education and Youth Justice Clinic and Senior Citizens Clinic served as opposing counsel in the mock virtual trial People v. Raquel Williams.
In preparation for the trial, several joint classes were held to review the case and help students prepare. Additionally, the students spent a good deal of time preparing outside of the classroom, working together online. The experience taught students litigation skills, but also engaged them in online platforms mirroring those used in courts right now across the country. Students were tasked with communicating with each other, with their clients, and with jurors in a fully virtual space. They rose to the occasion.
The Senior Citizens Law Program represented the State of New York in the criminal prosecution of Raquel Williams, a young woman accused of theft. The complaining witness was an elderly woman. Raquel Williams was represented by the Education and Youth Justice Clinic. Each witness presented challenges that our clinics face in representing youth and the elderly.
"This trial engaged students from two different clinics, with very differently aged client populations, to develop skills needed to communicate effectively with their clients and co-counsel, and to advocate over a computer screen," stated Clinic Director Melina Healey. "It was rewarding to watch them develop the skills needed to be effective litigators while recognizing the subtleties of working with clients who are younger or much older than themselves."
Professor and Director of the Senior Citizens Law Clinic Denise Marzano-Doty added, "Our students enjoyed this experience and learned a lot about handling complex situations via Zoom. This is a skill that these students are likely to use in the future as the courts move toward virtual appearances."
The jury deliberated for a while, ultimately acquitting the defendant. The jury was comprised of both students and teachers from local high schools. The youngest juror was a 12-year-old from a Bronx middle school and the oldest juror was a 72-year-old English teacher. AveMaria Thompson, staff attorney in the Senior Citizens Clinic and professor of the mediation clinic served as judge for the trial.


Back