Student Spotlight: Conor Byrnes
Student Spotlight: Conor Byrnes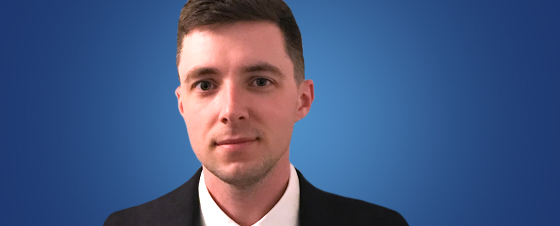 Conor Byrnes is a pro bono scholar in his last year at Touro Law. He has always wanted to make a positive impact in the community and to help others, which is why he decided to attend law school.
Pro Bono scholars spend 12 weeks working full-time in their last semester of law school. Conor is working for both the Veterans and Reentry units at Nassau Suffolk Law Services. In addition to research pertaining to sealed records and survivor benefits, Conor recently took on the case of a client in need of some unusual help. This client had a DUI conviction years ago. Since then, the client has turned her life around and is trying to start up a business. The DUI case appeared in news articles that continue to populate searches on Google, providing an unfair stumbling block to her new life and business venture. As he couldn't legally ask news outlets to remove the article on their websites, Conor knew the law was not necessarily on his side. So, he drafted a letter to the organizations requesting that the articles be removed as it had been many years since the incident and his client had rehabilitated herself and was trying to make a fresh start. To his surprise, most organizations quickly responded and removed the article.
"This was really important to the client and helping her to move on and reintegrate back into society and launch her new business," stated Conor. "I am thrilled that the letter was effective and the client got the results she wanted. I am thankful to the attorney at NSLS who I worked with for teaching me that helping people is worth the effort, even if the task was a bit outside of the normal scope of work. I became a lawyer to make a positive impact on people in need. I am so glad that I had this chance to make a tangible difference while still in law school and look forward to a career helping people."
Tom Maligno, Touro Law's Director of Pro Bono commented on Conor's contributions stating, "This is a classic example of how law student pro bono work can make a difference in the life of a client and how Touro students make vital contributions to their community."
Conor has a passion for criminal law which was further ignited through his internship with the Manhattan DA's office. After graduating in May, Conor will be working as an ADA in the Manhattan DA's office where he knows his law degree and contributions will help others.
Back