What We're Reading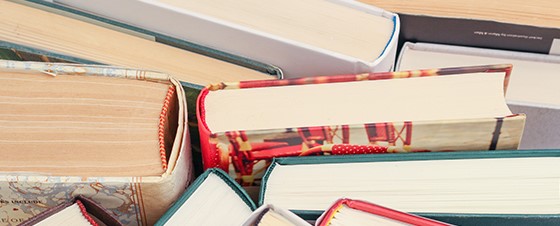 One way to get beyond where we live is by reading. Below are some faculty and student recommendations for books that will take you out of your home and away from your assigned reading!
What are you reading? Please email Associate Dean Rodger Citron and he will add your recommendation to the list.
What We're Reading...
End of Year Reading Recommendations
Associate Dean Rodger Citron – Tinker, Tailor, Soldier, Spy by John le Carré

Le Carré died this year, so I wish to honor him with this entry. I don't read spy novels that often – courtroom dramas are more my speed. (Scott Turow's most underrated novel? Pleading Guilty. But I digress.) Nonetheless I loved the challenge of Tinker, Tailor. The intricate story is told through conversations, flashbacks, and elliptical narration that make it hard to follow. But the story is compelling, and it's very satisfying to arrive at the end, if only to piece together what you missed along the way.

Professor Lynne Kramer – A Time for Mercy by John Grisham

Remember A Time to Kill? (If you didn't read the book, perhaps you saw the movie with Matthew McConaughey and Samuel L. Jackson.) In his latest book, Grisham brings back Jack Brigance. This time the attorney is representing a 16-year-old boy accused of murder. As always with Grisham, the pages fly by.

Professor Sharon Pocock – This Time Next Year We'll Be Laughing: A Memoir by Jacqueline Winspear

Winspear has written a series of books following her primary character, Maisie Dobbs, from a poor working-class childhood in England of the early 1900s, through World War I and into the World war II years, where Dobbs, through intelligence and hard work, has her own business and works occasionally as an operative for the British government. This new book is a memoir that describes Winspear's childhood and adolescence in post-war England. While her family was poor, her many experiences were rich. The title stems from one of her father's sayings (and is certainly heartening for all of us in late 2020). If you've read her Maisie Dobbs books, this memoir is particularly interesting, showing that Winspear has drawn many details of her fiction from the lives of her grandparents and parents.

Professor Jorge Roig – The Omnivore's Dilemma by Michael Pollan

This book changed my life. While I could go on forever about it, I'll just mention two highlights here: The first is Pollan's explication of the industrial food system in the United States and how oil (yes, petroleum) is deeply entwined with our dystopian agricultural realities through the endless cycle of energy transfer that makes all life possible. The second is the wildly interesting and commonly unexplored topic of fungi, which the author takes in many directions, including the nature of consciousness.

Professor Marjorie Silver – Kindred by Octavia Butler

This is a captivating read that, building on the magical realism tradition, viscerally and vividly captures the traumatic reality of slavery as seen through the eyes of a modern black woman repeatedly inexplicably born back into the antebellum South who discovers disturbing and empowering connections between that past and her current reality. I found myself visualizing her 19th century experiences long after I finished the book. Apparently, Butler rejected its characterization as science fiction; I do as well. Nor is it Afrofuturism, as I have come to understand the genre.
September 2020 Edition: Faculty & Student Recommendations
Ingrid Fernandez - Educated by Tara Westover

Born to survivalists in the mountains of Idaho, Tara Westover was 17-years old the first time she set foot in a classroom. Her family was so isolated from mainstream society that there was no one to ensure the children received an education – and no one to intervene when one of Tara's older brothers became violent. When another brother got himself into college, Tara decided to try a new kind of life. Her quest for knowledge transformed her, taking her over oceans and across continents to Harvard and then Cambridge University. Only then would she wonder if she'd traveled too far, if there was still a way home. I found this coming-of-age memoir very inspiring.

Shannon Keown - Eleanor Oliphant is Completely Fine by Gail Honeyman

Eleanor Oliphant is Completely Fine, the 2017 debut novel of Gail Honeyman, won the 2017 Costa Debut Novel Award. The novel tells the story of a 29-year-old social misfit with a traumatic past who becomes enamored of a singer with whom, she believes, she is destined to be.

Professor Sharon Pocock - Go, Went, Gone by Jenny Erpenbeck
Many books set in Germany present stories that take place in the horrific crucible of the World War II years. This book by a German author (in German, Gehen, Ging, Gegangen) examines the situation of African refugees fleeing to Europe in the present century because of violence in their own countries. The main character is a professor of classics, who, in his retirement, becomes interested in the African refugees who have come to Berlin seeking work. Under the law, these refugees can stay and seek work in Italy, where they entered the European Union and where there is no work, but cannot stay and work in Germany, where there are so many jobs going unfilled. As he visits with them, he learns their individual stories and befriends them. As a former East German and East Berliner, the main character is in an ideal position to ruminate on both physical and intangible borders, some meant to keep people in and others meant to keep people out. This novel, with its focus on the situation of refugees in the twenty-first century, makes the reader aware of what life and the future is like on a daily basis for refugees today.

Professor Jorge Roig - A Wizard of Earthsea by Ursula K. Le Guin – and a note on Homer's Odyssey

I am (quite belatedly) listening to one of the all-time fantasy/children's/science fiction/utopian/dystopian classics: Ursula K. Le Guin's, A Wizard of Earthsea. A Wizard of Earthsea is the multiple-award-winning first installment in what eventually became a six-book series collectively referred to as the Earthsea Cycle. The first book is the coming-of-age story of a dark-skinned wizard who learns about the finer points of respecting and sustaining the fundamental balance of life, the universe and everything, in the fictional archipelago of Earthsea. Among other things, the novel explores the magical power of language and, particularly, of knowing and uttering the true name of things, creatures and natural forces. So far (I'm almost finished), it has been a fantastic voyage through a vividly described imaginary world that bears more than a few resemblances to our own, especially as we struggle to maintain balance and reasonability in this increasingly unreal world.

Inspired by Nick Maggio's recommendation from the previous email, I thought I would share that, a couple of years ago, I listened to an unabridged audiobook version of Robert Fagles's celebrated translation of Homer's Odyssey, as narrated by none other than the incomparable Sir Ian McKellen. It was a real delight. I was particularly struck by how many times Dawn shone with her rose-red fingers, and with how she usually did so at the end of yet another long night of the reader witnessing the Ancient Greeks, and just about everybody else in the area at the time, eating and drinking and making merry to their heart's content. (My personal experiences in the Mediterranean regions of Europe suggest that not much has changed in that part of the world in the last couple of millennia.) The preeminence of hospitality towards strangers in Ancient Greek culture truly emerges as one of the central themes. Or maybe it was just my obsession with Sir Ian's pronunciation of the word "ate."

Garrett Wakefield - The Power Broker by Robert Caro

This 1974 Pulitzer Prize winner and 1336-page behemoth tells the story of Robert Moses and his more than 40-year reign as the most powerful unelected official in the history of New York through Caro's meticulous research. It is a fascinating look into New York politics and the creation of the massive public works projects that forever shaped Long Island (among other areas), for better or for worse.

Professor Rodger Citron - The Outsiders by S.E. Hinton

When you have teenage daughters sometimes you must put your money where your mouth is. This led me back to The Outsiders, something of a classic when I was growing up. This novel about rival gangs in Tulsa, Oklahoma was published in 1967 but reads like a dispatch from the 1950s. On one side there are the Greasers, including Ponyboy Curtis, our protagonist. On the other side are the Socs. The plot is a bit obvious but that doesn't matter. The book is written with so much heart and feels so authentic that I didn't want to put it down. Bonus: One of my daughters read the book this summer as well.
Summer 2020 Faculty Edition
Associate Dean Rodger Citron – Boom Town by Sam Anderson

Sam Anderson's Boom Town began in 2012 as a magazine article about the Oklahoma City Thunder, back when it seemed inevitable that the team would spend the next decade in the NBA finals. The more Anderson visited Oklahoma City, the more he saw the Thunder as a metaphor for the history of the city. The team's general manager, Sam Presti, committed to a process that produced a boom but never quite yielded an NBA championship. Anderson's article grew into a book about a city created in 1889 in the aftermath of the Oklahoma Land Run.

For a city that aspires to be nothing more than the premier second-tier metropolis in the United States, Oklahoma City has had more than its share of tragedies and triumphs. Tornados are common and can be life-threatening. The bombing of the Alfred P. Murrah federal building in 1995 still haunts the memories of residents who lived through it. Ralph Ellison, author of Invisible Man, was born and grew up in Oklahoma City; "[a]s a teenager, Ralph took up the trumpet, and the noise of him practicing out of his open window became part of the soundtrack of the community," Anderson writes. All of these stories and more intersect and are told in this excellent book.

Professor Lynne Kramer – Shoe Dog by Phil Knight

Shoe Dog is a memoir by Phil Knight, the founder of Nike. For folks who like bios and those who might not normally think of them as good reads, Knight's book is an excellent read. There's little this book needs by way of introduction to law students other than to say it should be inspiring for you to see how someone with the desire and guts to succeed can create a company as successful as Nike. You too may have just what it takes. And by the way you don't have to have an interest in sports to like and "profit" from this book.

Professor Michael Lewyn – On the Run in Nazi Berlin: A Memoir by Bert Lewyn

I recommend this book not only because my father wrote it, but also because, as the title indicates, it is an exciting story about his successful efforts to avoid being sent to Auschwitz by the Gestapo because he was Jewish. An article in the Jerusalem Post summarizes: "What [Lewyn] relates poignantly . . . is what he had to do daily to stay alive in the years from 1942 to 1945, when as a self-described 'U-boat,' he lived secretly in the homes of kind souls, at times in the guise of an SS man, in bombed-out skeletons of buildings, in a Gestapo prison from which he escaped and then in the home of friends at the end of the war where the greatest 'miracle" of all was convincing Russian soldiers that he was a Jew and not a Nazi in hiding."

Professor John Linarelli – Caliban's War by James S.A. Corey
I am an avid sci fi fan. Caliban's War is book 2 of 8 in the Expanse series, now an Amazon Original series. Corey is the pen name for 2 authors, one of which I believe was an assistant to George RR Martin. If one is unfamiliar with the series, I recommend starting with the first book, Leviathan Wakes. It is space opera but hard sci-fi and set in the solar system. Nothing too heavy here, but there are lots of interesting political themes and consideration of how human instincts to group can get in the way of cooperating and could work to produce untold damage. Lots of fun!

Professor Meredith Miller – Just Kids by Patti Smith

I recommend Just Kids, a memoir by musician Patti Smith about the evolution of her relationship with photographer Robert Mapplethorpe in the late '60s and '70s in New York City. The book is an honest and deeply moving story about how they both struggled and thrived as they made their way as artists. But it is also a vivid portrait of the City at a time that is difficult not to romanticize - a time when artists could still trade art for rent at the Chelsea Hotel or have a chance meeting with poet Allen Ginbserg at an Automat (he purchased Smith a lettuce sandwich, at first mistakenly believing she was a young boy). Andy Warhol, Bob Dylan and William Burroughs all make appearances as well, among others. There are highs and lows, with the end of the book centered quietly but devastatingly on Mapplethorpe's final days, as he battled AIDS. This is a really beautifully written book and a captivating read for fans of art, music or anyone interested in being transported to New York City in the '60s and '70s.

Professor Tracy Norton – Little Fires Everywhere by Celeste Ng

Anything I read or watch these days has to do one of two things: be so familiar that they soothe me into a trance (thank you, West Wing and The Office) or be so jarring that I think, "Oh, thank God, THAT'S not happening right now!" So I've developed a new hobby: finding trailers of suspenseful movies or television shows and trying to speed through the books they're adapted from before the release. The book gives me that "OMG, that's even worse than a pandemic!" feeling while the television version gives me a few hours of entertainment tinged with familiarity. So here is a selection for a 1-2 punch of distracting entertainment: Little Fires Everywhere by Celeste Ng. It starts with a house fire in a wealthy suburb. The fire is set by one of the teenagers in the perfect-looking nuclear family that lives there. The rest of the book explains why a teenager in a perfect-looking suburban nuclear family might set her house on fire. The TV series just hit Hulu and stars Reese Witherspoon and Kerry Washington.
Professor Sharon Pocock – Just Mercy by Bryan Stevenson

I recently read Just Mercy: A Story of Justice and Redemption by Bryan Stevenson. It is a really inspiring story of public interest work. Attorney Bryan Stevenson has spent his career working in Alabama on appeals of death penalty cases. The stories of the people he represents and for whom he intervenes in the justice system reveal the many problems that exist in our country's criminal law system and all the good that one person can do.
Professor Leif Rubinstein – The Kommandant's Girl by Pam Jenoff

I just finished The Kommandant's Girl, a work of historical fiction by author Pam Jenoff. Fast reading and not too long, it is the story of newly-married 19 year old Emma Bau who reluctantly becomes the assistant to a high-ranking Nazi official in war torn Poland. Emma uses her position to get access to information important to the resistance movement in which her husband Jacob is a major participant. Jenoff has written numerous works of historical fiction and I plan to read next her most recent novel, The Lost Girls of Paris.

Professor Michelle Zakarin – "The Great Cyberheist" by James Verini

I recommend an article from the New York Times Magazine from 2010 that continues to be relevant today. It is a true story about a young man who earns his living as a computer hacker who eventually is caught by the FBI. What happens next is fascinating and also difficult to believe. Here's the link: https://www.nytimes.com/2010/11/14/magazine/14Hacker-t.html.
What We're Reading – Student Edition!
John Bonanno –
Through the Perilous Fight

by Steve Vogel

Through the Perilous Fight is about the War of 1812, when the British invaded the young American country while James Madison was the President. Thanks to early military blunders and bureaucratic warfare, the British succeeded in burning down the White House and the Capitol. However, even that was not enough to break the American spirit when American forces were victorious in the decisive Battle of Baltimore, America's third-largest city. This battle--aptly dubbed "the perilous fight"--saved the nation and inspired our national anthem. I highly recommend this book to anyone who loves reading about U.S. history.
Pamela Fisher-McLeod –
Becoming

by Michelle Obama

Becoming is former first lady Michelle Obama's memoir. She provides very candid accounts about her life growing up, before she became first lady, and also about her life after leaving the White House. These accounts are so poignant because, prior to reading this book, I had only seen and heard the "politically correct" Mrs. Obama. She "lets her hair down" in the same graceful, poised and humble manner that we've seen in her character over the years while revealing stories that you otherwise would not have known.
Raymond Fragola –

Clarence Thomas and the Lost Constitution

by Myron Magnet
Justice Clarence Thomas rarely speaks at oral argument, making him one of the more enigmatic justices on the Supreme Court. He's also one of our more conservative justices as well. This book explains Thomas's jurisprudence. It is a fairly easy read, designed more for the lay person than the legal scholar; nonetheless it provides an interesting perspective on a justice who has served on the Court for nearly three decades.
Jennifer Hyman –

For Equals Only: Race Equality, and the Equal Protection Clause

by Tina Fernandes Botts
Professor Botts, an assistant professor of philosophy at California State University, Fresno, examines how changing understandings of race and equality have shaped United States Supreme Court interpretations of the Equal Protection Clause over the years. I am reading For Equals Only for my AWR on affirmative action.
Nicholas Maggio –
The Iliad

by Homer

Considered one of the first works of Western literature, The Iliad is the final product of a tradition in oral poetry that explores enduring themes of virtue and heroism. At each level—language, formatting, and themes—Homer guides his audience on a journey through a classic and mythological conflict between men and Gods. Whether it be in armed conflict or debate, the characters illustrate timeless struggles that all people endure—even the ones without divine heritage. In understanding where we are, it is often helpful to understand from where we came. Because The Iliad is one of Western literature's first works, it is essential reading for anyone curious about the Western canon and the works that influenced our historical trajectory.
Georgia Reid –
Pastrix: The Cranky, Beautiful Faith of a Sinner & Saint

by Nadia Bolz-Weber

This is a memoir by Nadia Bolz-Weber, a feminist and LGBTQ-allied Lutheran Pastor. She takes no prisoners as she reclaims the term "pastrix" (a term used by some who refuse to recognize female pastors). Heavily tattooed and loud-mouthed, Nadia, a former stand-up comic, didn't consider herself to be religious leader material until the day she ended up leading a friend's funeral service. This is a book for people who hunger for a bit of hope that doesn't come from vapid consumerism or navel-gazing. It's a book for a woman who has been told she's too loud, or a guy who is called effeminate, or a gay person who feels like she doesn't "belong" in a religious organization. I also think it's an excellent book for law students to see how an individual's passion for truth and justice manifests in other ways. In all, Pastrix is a very interesting and entertaining read.
Kaseim Tripp –
Talking to Strangers

by Malcolm Gladwell

Malcolm Gladwell is famous for doing a deep dive on certain social phenomena. In Talking to Strangers, he explores the harm that may result from miscommunication or failing to understand each other. Of particular interest to lawyers and law students is his investigation of the Amanda Knox trial and how the public, lawyers, and the jury failed to understand Ms. Knox, which led to her wrongful conviction.
Back