Clinic Spotlight: Fight for Justice
Clinic Spotlight: Fight for Justice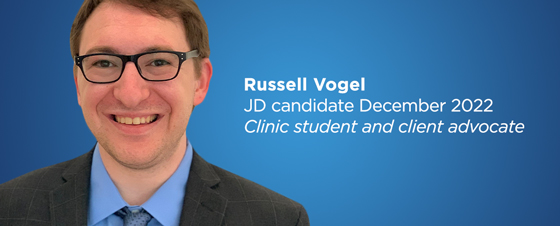 "Education and Youth Justice Clinic – Keeping Up the Fight for Justice During a Pandemic"
By Melina Healey, Clinic Director

In the Spring 2021 semester, the Touro Law Center Education and Youth Justice Clinic proceeded with its important work through a primarily virtual world of client communication and representation. We are committed to giving young people the opportunities they deserve. We assisted 10 young people in obtaining critical special education supports and services, in expunging their juvenile records, obtaining legal gender confirmations and a name change, and addressing the collateral consequences of their juvenile adjudications.
Our special education advocacy was particularly critical this year due to the toll that virtual education has taken on students with disabilities. We obtained dozens of school supports and services for our special education clients this semester, which we hope will offset gaps caused by the pandemic's effect on their education.
One proud moment for the clinic involved work by clinic student Russell Vogel. Russell came to Touro with a passion for special education advocacy and a background in neuroscience, having studied the intersection of ADHD and Autism as part of his Masters degree in neuroscience at Stony Brook University. This special expertise was of benefit in his work on behalf of his client's child. The client's child, Dorothy*, is diagnosed with both disorders. Dorothy's experience in school and her academic performance rapidly deteriorated this year due to her disabilities and the school's refusal to accommodate her special needs. She was increasingly bullied and ostracized in school. Her complex mental health issues interfered with her strong intellectual promise. Russell represented his client in special education advocacy, including in written filings and at a formal IEP meeting, and was able to secure all of the evaluations, services, and supports that Dorothy's parent wanted.
"From day one, I felt very passionate about trying to obtain a proper IEP for my client. While the law entitles all students to have a free and appropriate public education, the path to obtaining services can be a daunting process for the parents of children with disabilities. This is especially true when the district disagrees with what services a parent requests, as the parent has to argue the reasoning behind their requests at a CSE meeting. I feel so fortunate that I was able to use my research background to help my client, especially because it led to Dorothy getting services that will allow her to succeed in school. I came into law school with the desire to be a special education attorney, and my experience in the clinic has only solidified my decision to go into this field."
Our clinic takes a multidisciplinary and holistic approach to client service. We have a social worker, current Touro JD candidate Tony Desire, who assists our clients. We also work with case managers from Mental Health and Wellness of Long Island to ensure that we fully understand our clients' legal needs and that we address some of the mental health barriers to their success.
Congratulations to all involved!
*This name has been assigned for the purpose of storytelling.
Back