Student Spotlight: Tyla Phillip
Student Spotlight: Tyla Phillip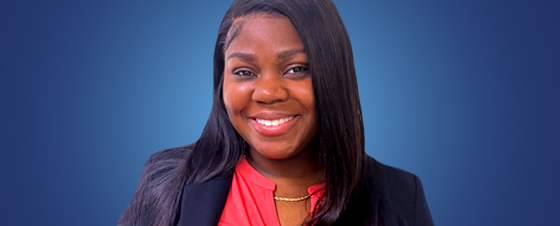 Congratulations to Tyla Phillip on being named a Nassau County Bar Association Long Island Diversity Fellow! She will be placed at Ruskin Moscou Faltischek, P.C. this summer.
Tyla is in the full-time day program at Touro Law Center in her first year. She is a 1L BARBRI rep and an active member of both the Black Law Student Association and the Latin American Law Student Association.
She applied for this fellowship to explore different practice areas of law while making a tangible difference to diversity efforts in the legal field. She stated, "I saw this as a great opportunity to combine my passion for the legal field with mentorship, as I hope to use this experience to help other minority students to navigate entering the corporate legal field."
She continued, "In this fellowship, I hope to gain more information about various practice areas in law and to get a feel for what working in corporate law entails. I also hope to gain a mentor and to use my experience to educate and inspire minority law students who are interested in working in corporate law."
She is looking forward to a career serving as a successful attorney and to her experience mentoring incoming law students. She said, "I am passionate about client relations, regardless of the field, so I hope to use my law degree to make a positive impact on my clients' lives."
Tyla graduated from Boston University in May of 2019 with a Bachelor of Arts in International Relations with a functional concentration of Environment and Development and a regional concentration of Africa and the Middle East.
After her undergraduate studies, Tyla worked at the Boston University School of Law Immigrants' Rights and Human Trafficking Clinic as an AmeriCorps Legal Advocate. In this role, she focused on conducting client interviews, helping victims of human trafficking gain access to mental health resources, and finding pathways to citizenship for human trafficking victims by filing "U" and "T" visas.
The Long Island Diversity Fellowship Program endeavors to increase diversity in the legal profession in Nassau and Suffolk counties by placing first-year law students from underrepresented groups in positions as paid summer associates at 12 premiere Long Island firms. In addition to a paid position with a Long Island law firm, students will network with judges, bar association leaders, and members, and fellow program participants to develop meaningful connections within the Nassau and Suffolk legal communities.
Back