History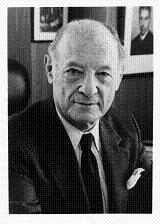 Touro Law Center was established in 1980 as part of Touro College, a private, not-for-profit, coeducational institution based in New York City. Founded under Jewish auspices by its first President, the late Dr. Bernard Lander, the College was chartered by the Board of Regents of the University of the State of New York in 1970.
The College derives its name from Isaac Touro and his sons, Judah and Abraham. Judah and Abraham were generous 19th Century philanthropists whose commitment to academic excellence, social justice and community service represent the ideals to which the College is dedicated.
In April 1986, the Law Center was officially named the Touro College Jacob D. Fuchsberg Law Center in honor of Judge Jacob Fuchsberg, a distinguished litigator who served as an associate justice of the New York State Court of Appeals – the state's highest court – from 1975 to 1983.
Touro Law Center moved to its Central Islip location in 2007, adjacent to and working with a federal courthouse and a state courthouse. It is the first law campus of its kind in the country, and our curriculum not only addresses all aspects of law in today's changing world, but capitalizes on the proximity of the courthouses. In addition, our 185,000-square-foot building is a state-of-the-art facility with enhanced technology, classrooms, study spaces, and more.
In February 2022, Touro College was granted University status by New York State Board of Regents.