Deseriee Kennedy - Professor of Law
Deseriee Kennedy
Professor of Law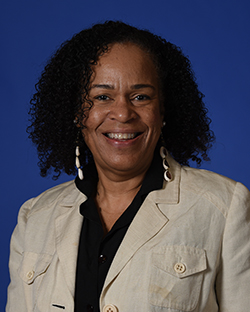 631-761-7093
dkennedy3@tourolaw.edu
Education
B.A., 1984, Lehigh University
J.D., 1987, Harvard Law School
LL.M., 1995, Temple University School of Law
Courses
Civil Procedure
Family Law
Health Law
Domestic Violence


Professor Kennedy has been a member of the at Touro Law Center faculty since 2007; she teaches civil procedure, family law, domestic violence, and health law. Prior to joining Touro she was a member of the faculty at the University of Tennessee College of Law, for 12 years where she taught civil procedure, family law, women and the law, domestic violence, and business torts. Before starting her career in legal education, she was a commercial litigator and an Assistant City Solicitor in Philadelphia, PA and a private firm in Los Angeles, California. Professor Kennedy has also represented clients in children's rights cases, worked on death penalty appeals, and was a volunteer member of the Independent Commission on the Los Angeles Police Department. She is a co-author of the seminal treatise on New York Domestic Violence Law which is updated yearly and published by Thomas-Reuters. Her scholarship has been published in The Georgetown Journal of Legal Ethics, Arizona State Law Journal, Missouri Law Review, The Southern California Review of Law and Women's Studies, The Journal of Race, Gender and Class, among other journals. In addition, she has chapters in the books, Incarcerated Mothers: Oppression and Resistance published by Demeter Press and Stepping Forward, Black Women in Africa and the Americas, (Higgs, et al. eds).
Publications
Charles Hamilton Houston and Thurgood Marshall entries for the ENCYLOPEDIA of RACE AND RACISM, Thomson Gale Publishers (2007).

Transversal Feminism and Transcendence, 15 U.S.C. Law and Women's Studies 65 (2005).

The Feminist Pervasion: How Gender-Based Scholarship Informs Law and Law Teaching (An edited panel discussion with: Ann Bartow, F. Carolyn Graglia, and Joan Heminway), 15 U.S.C. Law and Womehn's Studies 3 (2005).

Interwining of Poverty, Gender, and Race: A Critical Analysis of Welfare News Coverage from 1993-2000 (co-authored with Catherine Luther and Terri Combs-Orme) 12 (No. 2) Journal of Race, Gender, & Class 9 (2005).

Consumer Discrimination, to be included in Otis H. Stephens, Jr. & John M. Scheb II, Encyclopedia of American Civil Rights and Liberties.