Graduate Spotlight: Christian Robledo
Graduate Spotlight: Christian Robledo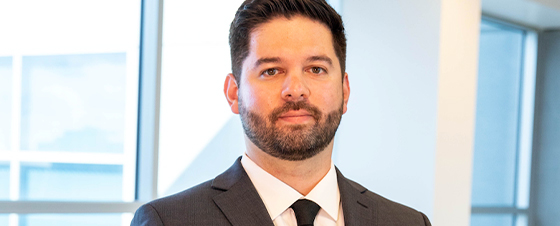 Congratulations to Touro Law 3L Christian Robledo on being named a Law360 Distinguished Legal Writing Award Winner by Burton Awards - an honor given to only 25 writers from entries submitted by the nation's top law schools!
Christian and the other winners were presented with their awards on June 12, 2023 at an awards ceremony and gala reception at the National Portrait Gallery in Washington, DC. William Burton, Founder and Chair of the awards program, said "The winners are truly exemplary, technically skilled, and effective writers. The authors have set a new and even higher standard of excellence."
The awards program, which is run in association with the Library of Congress, presented by lead sponsor Law360, and co-sponsored by the American Bar Association, is dedicated to rewarding great achievements in law, with a special emphasis on writing and reform. The award winners are selected by judges and law school professors, including professors from Harvard Law School, Georgetown Law Center, and UC Berkeley Law School.
Christian graduated as valedictorian of his class. He will be working at Dechert LLP.
Back