Sharon A. Pocock - Associate Professor of Legal Process and Faculty Advisor to Moot Court Honors Board
Sharon A. Pocock
Associate Professor of Legal Process and Faculty Advisor to Moot Court Honors Board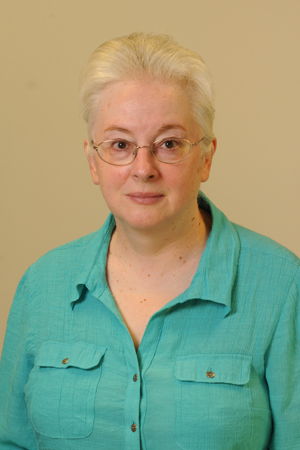 631-761-7136
spocock@tourolaw.edu
Education
B.A. with high distinction, Phi Beta Kappa, University of Michigan
M.A., Ph.D., University of Chicago
J.D., cum laude, University of Pennsylvania Law School
Courses
Legal Process I and II
Drafting Commercial Documents
Law and Literature
Visual Persuasion and the Law
Foundations of Legal Analysis
Professor Pocock began teaching legal writing and research full-time in 1995 and joined the Touro Legal Process faculty in 2006. She has been a Professor of Legal Writing at Michigan State University College of Law, where she was director of the first-year writing program (2002-2006), an Assistant Professor of Legal Skills at Quinnipiac University School of Law (1997-2002), and an Instructor in legal research and writing at Tulane Law School (1995-1997). She has spoken on legal writing and research and other topics at a number of legal writing conferences over the years. She is a member of the Legal Writing Institute and of the Association of Legal Writing Directors and has served on various committees of these organizations.
Professor Pocock received her J.D. cum laude from the University of Pennsylvania Law School, where she was an Articles Editor of the law review. Upon graduation, she served as a law clerk to the Honorable J.L. Edmondson of the Court of Appeals for the Eleventh Circuit. Professor Pocock then spent nearly seven years with the Washington, D.C. office of Wilmer, Cutler & Pickering (now WilmerHale), where she specialized in corporate, bankruptcy, and immigration matters and where she worked on a number of appellate cases.
Prior to law school, Professor Pocock earned her B.A. from the University of Michigan, where she completed a double major in French and Russian language and literature. She received her M.A. and Ph.D. from the University of Chicago in French language and literature, writing her thesis on a comparison of verse and later prose forms of two medieval tales.
In addition to first-year writing and research courses, Professor Pocock has taught upper-level advanced writing, skills, and drafting courses, a writing course for foreign LL.M. students, and courses on law and literature and on bankruptcy.