Douglas D. Scherer - Professor of Law
Douglas D. Scherer
Professor of Law
B.A., 1962, Case Western Reserve University
J.D., 1969, Suffolk University Law School
LL.M., 1978, Harvard Law School.
Contact Info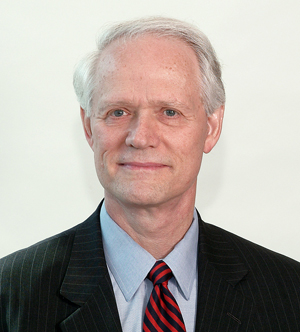 Biography
Admitted to the bar of Massachusetts. Prior to entering full-time law teaching, Professor Scherer practiced law in Boston. For three years, he served as Legislative Chair of the Boston Branch of the NAACP. He had primary responsibility for political efforts to desegregate the City of Boston public school system, and drafted and lobbied legislation that made Massachusetts the only state in the country that provided minimum wage protection for domestic employees. He served on the staff of the Governor of Massachusetts as Legal Adviser on Civil Rights and served as a Commissioner with the Massachusetts Commission Against Discrimination.

As a teacher and scholar, Professor Scherer specializes in Constitutional Law, Employment Law, and Employment Discrimination Law. He is the founder and, since 1990, has been the Director of the Legal Education Access Program, the Law Center's academic support and mentoring program for students of color. He is the co-founder and Co-Editor of the Employee Rights and Employment Policy Journal, a peer-reviewed law journal, with law school professors and deans on its Editorial Board, that publishes scholarly articles and symposia dealing with Employment Law and Employment Discrimination Law.

He is a former Chair of the Section on Employment Discrimination Law of the Association of American Law Schools, and is a Fellow of the College of Labor and Employment Lawyers. He also serves as the Vice President of Workplace Fairness, a non-profit employee advocacy organization, with principal offices in Washington, D.C., and a website that provides free employee rights and employment policy information to site visitors. http://www.workplacefairness.org.
Download CV/Resume
Courses
Constitutional Law
Employment Discrimination Law
Employment Law
Racism and American Law
Sex-Based Discrimination Law
Torts
Administrative Law
Publications

Co-Editor of annual volumes, two issues per volume, of the Employee Rights and Employment Policy Journal, 1997 - present

Book Review, William E. Nelson, FIGHTING FOR THE CITY: A HISTORY OF THE NEW YORK CITY CORPORATION COUNSEL, 25 TOURO LAW REVIEW 989 (2009)

Plaintiff Chair (co-author), Chapter 4, Application of Adverse Impact to Employment Decisions, in EMPLOYMENT DISCRIMINATION LAW (4TH ED. 2007), published by the ABA Section of Labor and Employment Law

PLAINTIFF CHAIR (co-author), CHAPTER 13, Sex Discrimination, in EMPLOYMENT DISCRIMINATION LAW (3D. ED. 1996), 2005 Cumulative Supplement, published by the ABA Section of Labor and Employment Law

PLAINTIFF CHAIR (co-author), CHAPTER 13, SEX DISCRIMINATION, IN EMPLOYMENT DISCRIMINATION LAW (3D. ED. 1996), 2002 CUMULATIVE SUPPLEMENT, published BY THE ABA SECTION OF LABOR AND EMPLOYMENT LAW

PLAINTIFF CHAIR (CO-AUTHOR), CHAPTER 13, Sex Discrimination, IN EMPLOYMENT DISCRIMINATION LAW (3D. ED. 1996), 2000 Cumulative Supplement, published by the ABA Section of labor and Employment Law

The Employment Law Decisions of the October 2000 Term of the Supreme Court: A Review and Analysis (with Ann C. Hodges), 5 EMPLOYEE RTS. & EMPLOYMENT POLICY J. 391 (2001)

The Employment Law Decisions of the October 1999 Term of the Supreme Court: A Review and Analysis (with Ann C. Hodges), 4 EMPLOYEE RTS. & EMPLOYMENT POLICY J. 177 (2000)

Recent Supreme Court Employment Law Developments (with Olati Johnson), 16 TOURO L. REV. 1241 (2000)

SUPREME COURT TRIPLE VICTORY FOR EMPLOYEES, VOLUME 1, NUMBER 3, EMPLOYEE RIGHTS QUARTERLY 18 (2000)(Aspen publication)

Book Review, JOAN WILLIAMS, UNBENDING GENDER: WHY FAMILY AND WORK CONFLICT AND WHAT TO DO ABOUT IT, 3 EMPLOYEE RTS. & EMPLOYMENT POLICY J. 349 (1999)

Tort Remedies for Victims of Domestic Abuse, 43 S. C. L. REV. 543 (1992)
Affirmative Action, 7 TOURO L. REV. 383 (1991)

Affirmative Action and the Conflicting Messages of Croson, 38 U. KAN. L. REV. 281 (1990)
PREVIEW OF UNITED STATES SUPREME COURT CASES (ABA/AALS publication) – previewed Wimberly v. Labor and Industrial Relations Commission of Missouri (1987), Wilson v. Garcia (1985), Springfield Township School District v. Knoll (1985), and Maher v. Gagne (1980)

Bakke Revisited, 7 HUMAN RIGHTS 22 (1978)(ABA PUBLICATION)