Sidney Kwestel - Professor of Law
Sidney Kwestel
Professor of Law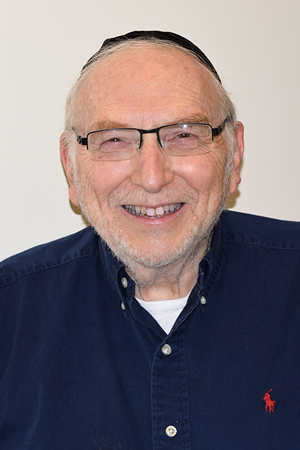 631-761-7128
skwestel@tourolaw.edu
Education
B.A., magna cum laude, 1958, Yeshiva University
J.D., 1961, New York University School of Law, Order of the Coif. Benjamin F. Butler Memorial Prize.
Courses
Contracts
Sales
Pre-trial Litigation
Admitted to the bar of New York, Professor Kwestel began his career as law clerk to the Honorable John F. Dooling Jr., U.S. District Court for the Eastern District of New York. He joined the New York City firm of Kaye, Scholer, Fierman, Hays & Handler in 1963 and was a partner there for over twelve years, before joining the Touro Law Center faculty, to which he brought considerable experience in all aspects of commercial litigation
Publications
Express Warranty as Contractual-The Need for a Clear Approach, 53 Mercer Law Review 557 (2002)

The Business Records Exception to the Hearsay Rule-New is Not Necessarily Better,
64 Missouri Law Review 596 (1999)

Freedom from Reliance: A Contract Approach to Express Warranty, 36 Suffolk University Law Review 960 (1992)

Testamentary Substitutes: Retained Interests, Custodial Accounts and Contractual Transactions-A New Approach, 38 Am. U.L. Rev. 1 (1998) (Co-authored)

Testamentary Substitutes-A Time for Statutory Clarification, 23 Real Property, Probate and Trust Journal 467 (1998) (reprinted from Am. U.L. Rev. in substantially similar form) (Co-authored).