John Linarelli - Professor of Law
John Linarelli
Professor of Law
Contact Info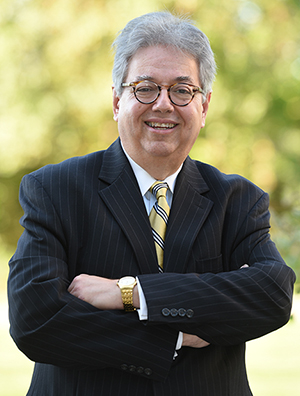 Biography
Prior to joining the faculty at Touro Law, John Linarelli has held senior faculty and leadership roles in both the United Kingdom and the United States. His prior position was as Professor of Commercial Law at Durham University Law School, one of Britain's leading law schools. He has served as a Visiting Professor at Georgetown University Law Center and Northeastern University School of Law. He has taught law and economics at the University of California Irvine and philosophy at the University of California Riverside.
Professor Linarelli is an elected member of the American Law Institute. He is on the ALI Members Consultative Group for Principles of the Law on Compliance, Risk Management & Enforcement, the Restatement of the Law, Corporate Governance, Uniform Commercial Code Issues, and Principles for a Data Economy. He is also a Fellow in the European Law Institute.
Professor Linarelli has an MA and PhD in Philosophy from the University of California Riverside, where he held a Dean's Fellowship. He has a PhD in Law from King's College University of London. He earned an LLM in International and Comparative Law with distinction from Georgetown, graduating first in class, receiving the Thomas Bradbury Chetwood SJ Prize. His JD is from the American University Washington College of Law. He earned a BA in Economics and Political Science, magna cum laude, from Duquesne University.
Professor Linarelli brings substantial Washington DC law firm experience to Touro, having practiced at several major Washington DC law firms. He is a member of the District of Columbia Bar and a member of Maryland and Virginia Bars (inactive or associate status).
Professor Linarelli has served in various capacities for the World Bank, the Asian Development Bank, the Inter-American Development Bank, UNCITRAL, UNIDROIT and other intergovernmental organizations. He is currently involved in the Economic Assessment of International Commercial Law Reform project, co-sponsored by the University of Oxford, the University of Washington, and the UNIDROIT Foundation.
Research
Professor Linarelli's research is interdisciplinary in law, philosophy, and the behavioral and cognitive sciences. He has authored over sixty publications.
Professor Linarelli is a leading global voice in bringing theories of global justice in contact with international economic law. His recent book, The Misery of International Law: Confrontations with Injustice in the Global Economy, co-authored with Muthu Sornarajah (National University of Singapore) and Margot Salomon (London School of Economics) and published by Oxford University Press, won the European Society of International Law Book Prize in 2018. It has received widespread global acclaim and has been very favorably reviewed in various venues including the Journal of International Economic Law, the Melbourne Journal of International Law, and Revue Critique de Droit International Privé.
Professor Linarelli has edited and co-edited two volumes on global justice and international economic law, including one of the first volumes on the subject, with Chi Carmody (Western Ontario) and Frank Garcia (Boston College), Global Justice and International Economic Law: Opportunities and Prospects, published by Cambridge University Press in 2009, and the other the Research Handbook on Global Justice and International Economic Law, published by Edward Elgar in 2013.
Professor Linarelli's work in commercial and financial law is comparative, transnational, and interdisciplinary. His work on financial regulation focuses on access to credit and inequality. He is Editor of the book series, Hart Studies in Commercial and Financial Law, published by Hart Publishing. His work in transnational commercial law has been praised by Gunther Teubner as the 'first serious philosophical analysis of commercial law'.
Professor Linarelli is a globally recognized expert on public procurement law. He is a co-author of Regulating Public Procurement: National and International Perspectives (Kluwer 2000) with Sue Arrowsmith (Nottingham) and Don Wallace Jr (Georgetown), one the first works in the field with an international and comparative focus and one of the most widely cited in the field. He is on the editorial board of the Public Procurement Law Review.
Professor Linarelli has been invited to guest blog for the Finreg Blog sponsored by the Duke Law Global Financial Markets Center and twice invited for the Oxford Business Law Blog. He has blogged for the Business Law Prof Blog.
Professor Linarelli has given over forty papers and talks globally, including in the United States, China, India, and Europe.
Click here
to see the Legal Scholarship Network Author Page.
Follow on Twitter at @JohnLinarelli.
Download CV/Resume