John Linarelli - Associate Dean for Academic Affairs and Professor of Law
John Linarelli
Associate Dean for Academic Affairs and Professor of Law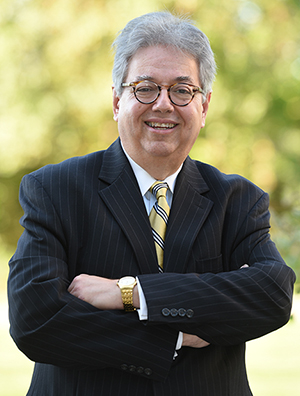 631-761-7118
JLinarelli@tourolaw.edu
Education
BA, Duquesne University (magna cum laude) JD, American University Washington College of Law LLM with distinction, Georgetown Law PhD in Law, King's College University of London
Professor Linarelli is the Associate Dean for Academic Affairs at Touro Law. He currently teaches International Law and Contracts.

Professor Linarelli has given over forty papers and talks globally, including in the United States, China, India, and Europe and has published more than sixty law journal articles and book chapters.

Professor Linarelli is a leading global voice in addressing the pressing questions of justice and human rights in the global economy. His recent book, The Misery of International Law: Confrontations with Injustice in the Global Economy, co-authored with Muthu Sornarajah (National University of Singapore) and Margot Salomon (London School of Economics) and published by Oxford University Press, won the European Society of International Law Book Prize in 2019. It has received widespread global acclaim and has been very favorably reviewed in various venues including the Journal of International Economic Law, the Melbourne Journal of International Law, and Revue Critique de Droit International Privé.

Professor Linarelli has edited and co-edited two volumes on global justice and international economic law, including one of the first volumes on the subject, with Chi Carmody (Western Ontario) and Frank Garcia (Boston College), Global Justice and International Economic Law: Opportunities and Prospects, published by Cambridge University Press in 2009, and the other the Research Handbook on Global Justice and International Economic Law, published by Edward Elgar in 2013.

Professor Linarelli's work in commercial and financial law focuses on debt and inequality. His latest article is "Equality and Access to Credit: A Social Contract Framework," 84 Law and Contemporary Problems 165 (2021), for a symposium on Financial Inclusion, Access to Credit, and Sustainable Finance that he co-organized with Orkun Akseli (Manchester), Iris Chiu (University College London), and Steven Schwarcz (Duke) and published in Duke's Law and Contemporary Problems. He is Editor of the book series, Hart Studies in Commercial and Financial Law, published by Hart Publishing.


Professor Linarelli brings substantial Washington DC law firm experience to Touro Law, having practiced at several major Washington DC law firms. Prior to joining Touro Law, Professor Linarelli held senior faculty and leadership roles in both the United Kingdom and the United States, including as Professor of Commercial Law at Durham University Law School, one of Britain's leading law schools.

Professor Linarelli is an elected member of the American Law Institute. He is a Fellow in the European Law Institute.

Professor Linarelli has an MA and PhD in Philosophy from the University of California Riverside, where he held a Dean's Fellowship. He has a PhD in Law from King's College University of London. He earned an LLM in International and Comparative Law with distinction from Georgetown, graduating first in class, receiving the Thomas Bradbury Chetwood SJ Prize. His JD is from the American University Washington College of Law. He earned a BA in Economics and Political Science, magna cum laude, from Duquesne University.

Follow Professor Linarelli on Twitter at @JohnLinarelli.
Publications